The Club Experience
Ownership Without the Hassles
Shared ownership is a hassle-free and guilt-free way to own. There's no wasted investment in unused weeks or months and you never have to lift a finger to maintain your home. All upkeep is taken care of by Victory Ranch.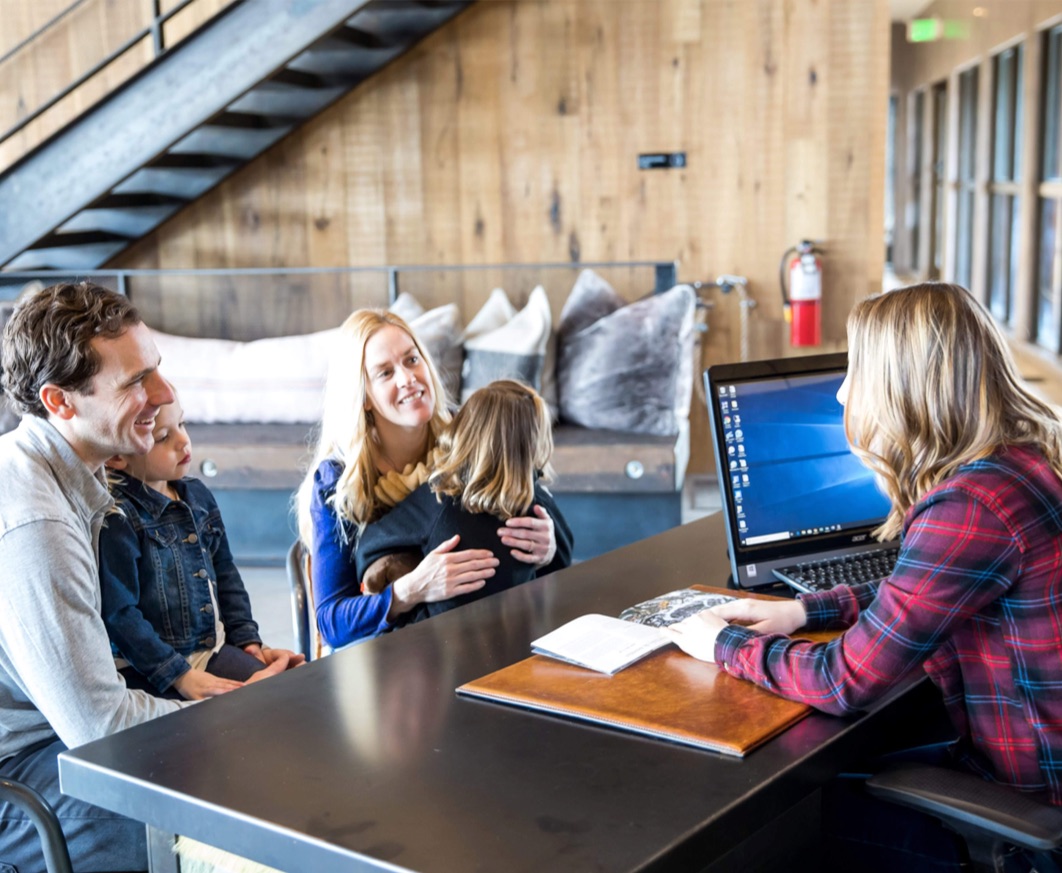 With the option of having your kitchen pre-stocked, lights turned on and gear already there, all you need to do is show up. While owners enjoy six weeks of use each year plus year-round privileges, you can also take advantage of additional last-minute stays based on 30 day availability.
Member Services
Hassle-Free Living
It's been said that membership has its privileges, and that's truly the case at Victory Ranch. Our Member Services staff is devoted to meeting your individual needs and creating hassle-free living for you. Our scope includes travel planning, activity bookings, restaurant reservations and countless other services.
Our year-round concierge service ensures that you, your family and guests will enjoy every amenity imaginable. Every detail will be provided for—all just a phone call or email away. Whether it's stocking the refrigerator before you arrive, coordinating outdoor activities, or arranging transportation, our attentive staff will take care of everything.
Privileges
Effortless Fun
Complimentary Gear & Equipment
One of the many perks of owning a Residence Club cabin is free access to top-tier gear and equipment, from fat bikes to fishing rods, paddleboards, Nordic skis and more. The Barn is also a recreational haven for both kids and adults alike, complete with an indoor sports court, arts & crafts studio, game room, outdoor pools, paddle tennis courts, traditional tennis courts and more. And at Victory Ranch's exclusive 875 Main in Park City, members can take advantage of boot dryers and ski lockers for an effortless day on the slopes.
Electric 6-seat club car
Each Residence Club cabin comes with use of an electric 6-seat club car for effortless transportation that awaits in your cabin's private garage prior to arrival.
Outfitters
Our Outfitters team represents a cross-section of some of the world's most sought-after guides. With extensive experience in hunting, fishing, mountain biking and more, there's nothing these men and women can't do, and they're eager to share their expertise with you.
So, whether you're a beginner looking to learn the basics or an expert seeking new adventures, let them help you make the most of your time in the great outdoors.